Top Alternatives of Marketing Automation Software
When operating in today's business environment, entrepreneurs, solopreneurs, or even large business enterprises can take advantage of marketing automation to scale their business to new heights while saving significantly on cost and time.
For any entrepreneur or head of growth, time is your most valuable resource. Spending it locked into doing rudimentary marketing tasks could be more costly to your business than paying a monthly or annual fee for a SaaS company to do it for you automatically.
Since adopting the cloud-based business model, marketing automation is a practice that has evolved so that now any online business owner savvy enough to understand the benefits can incorporate it into their business with ease.
Using marketing automation software has moved from a luxury business expense to an essential component of a company's suite of tools.
So why are marketing automation tools necessary in today's modern and global business environment, and how can you start taking advantage of the benefits they offer today?
We'll explore nine roles that marketing automation software can help with, along with 5 alternative marketing automation software available on the market today.
Ready?
Let's find out.
Savvy marketers have realized that if you can get into the inbox of leads, your message is more likely to be noticed and consumed than an ad on Instagram or sponsored post on Twitter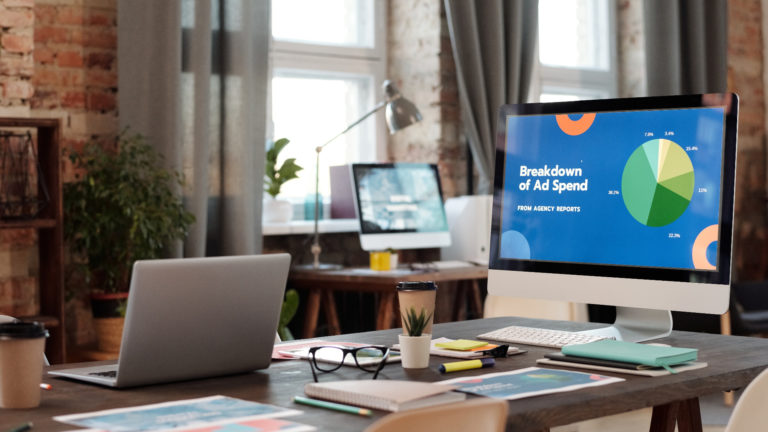 Email marketing has become the gold standard of communicating with customers, particularly over the last several years. In the digital era, where consumers and leads are bombarded with information constantly, standing out amongst the noise has become more complicated than ever.
Savvy marketers have realized that, if you can get into the inbox of leads, your message is more likely to be noticed and consumed than an ad on Instagram or sponsored post on Twitter. When a customer gives you their email, they are permitting you to contact them. They have interacted with your business already and have moved down the Customer Buying Process from awareness to consideration, with the small matter of giving up their email address.
However, once you acquire a lead's email address, you must contact them. Failure to get in touch immediately and frequently will ensure you lose relevance in the customer's eyes. This is where the marketing automation software comes in.
When it comes to email marketing automation, you can set up an automated email campaign that gets sent to the lead once their email has been registered in your internal system. 
Studies show that it takes at How many sales emails should you send until you hear back from a lead. By setting up your email campaigns in advance and drip feeding them to the lead, you can control the customer buying journey by ensuring they receive the information that's necessary to them at a time they need it. 
Most email automation platforms allow you to rigorously test your emails so you can improve your engagement and open rates over time.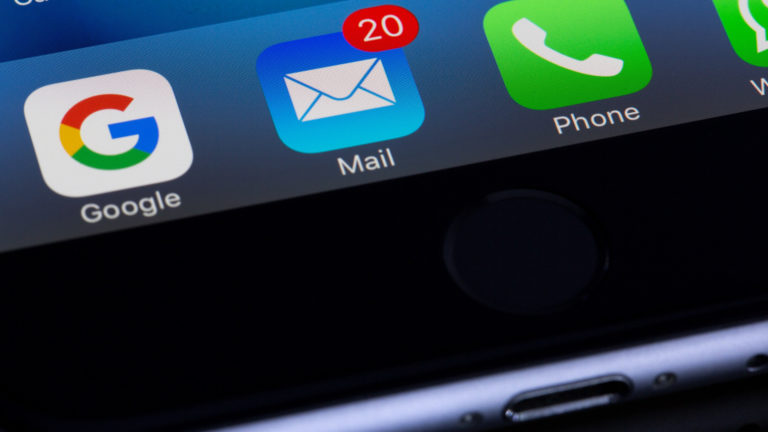 2. Social Media Marketing
The bottom line is, whether you are a multi-billion dollar multi-national corporation, or a mom-and-pop small business, having a social media presence is critical for your business. However, managing your social media and posting regularly can be a chore unless it's something you genuinely enjoy.
And where do you start?
Facebook, Twitter, YouTube, Instagram, TikTok, Snapchat, WeChat, Pinterest…
The list goes on.
Where you begin depends on where your target audience spends most of their time. Researching in advance is key to deciding which social media platform is right for your business.
Whether you want to concentrate on one platform or many, you need to post about your business and engage with your followers daily. Not only that, but you must come up with a marketing strategy that provides informative and quality content to grow your following and influence.
This can be and is a full-time job and also where marketing automation software can help. Using the right marketing automation tools, you can schedule posts in advance, develop chatbots that engage with customers depending on their behavior, and improve customer support throughout the customer buying cycle.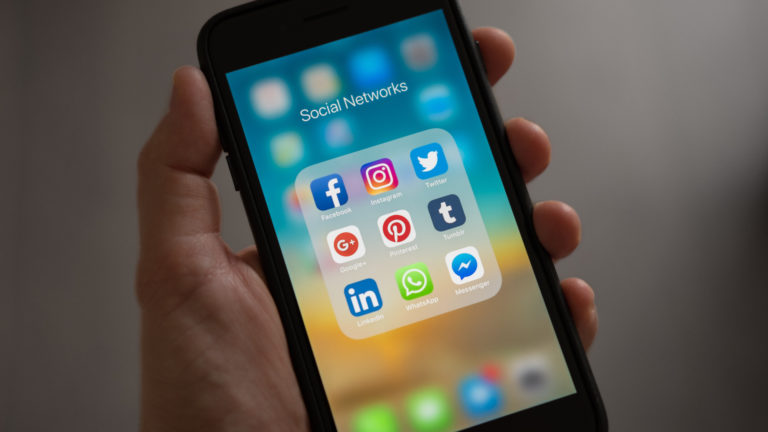 3. Multi-Channel Marketing
As mentioned above, there are so many social media platforms; it can be overwhelming to decide where to begin to maximize your marketing and sales impact.
Fret no more. With some basic marketing automation, you can schedule social media posts across multiple channels. Some marketing automation tools allow businesses to attach all their social media accounts and upload their post, captions, hashtags, and more once. Then, you can schedule these posts to go out at a time that suits you or when your following is most active.
4. Lead Generation, Scoring & Nurturing
A business isn't a business with customers, and getting customers, especially a steady stream, is often the biggest hurdle for most startups. However, once you have a lead, the process doesn't end there. It's equally, if not more important to score that lead to determine its quality and then nurture them throughout the buying process.
This is something that especially small businesses struggle with in the beginning. Most entrepreneurs will focus on developing their product or service and coming up with beautiful branding and messaging but forget to implement lead scoring and lead nurturing procedures across the sales funnel. However, there is a marketing automation solution, and it's called a CRM (Customer Relationship Management). A good CRM tool will assist with all steps in the lead generation, scoring, and nurturing process.
Companies such as ProCampaign & Evalanche offer features like follow-up notifications, automated email campaigns, personalized invoicing, and data analytics to make the process so much easier for you and your company. While these companies don't offer their services cheaply, you can often find some marketing tools in a free plan containing enough features to help a small business get up and running with CRM.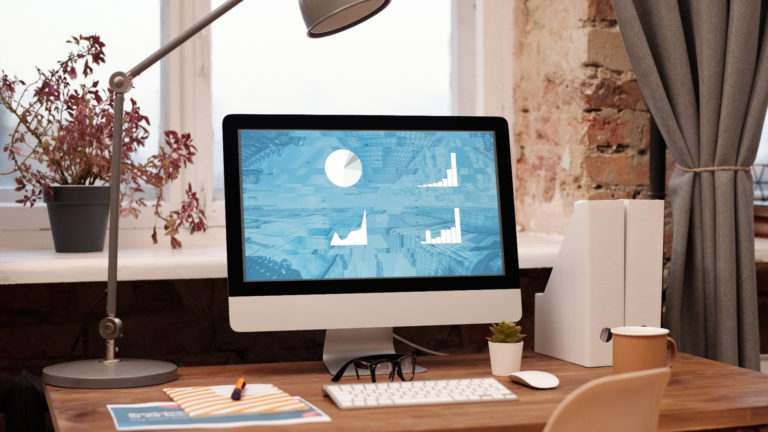 Marketing is all about testing. Whenever you construct a new PPC campaign (pay per click) on Google, develop an email marketing automation or social media enterprise marketing, you have no idea what will be successful. A particular image may perform better than another. A headline you thought was eye-catching may fall flat and the keywords you've identified drive the wrong kinds of leads.
This is where A/B testing comes into play. A/B testing is the process of pitting one campaign against another with one tiny change. You may create a landing page that you direct people to from a Facebook advertising campaign, but change the headline, or the copy or CTA.
After running the test, analyze the data and see which variation of the landing page performed better. Then run another test using the winning variation and another minor change—rinse & repeat.
Landing pages are often A/B tested, however, it is recommended to A/B test every facet of your marketing strategy. From email subject lines to CTAs in your social media campaigns. Failure to do so in online marketing is equivalent to putting all your money on one number at the roulette table.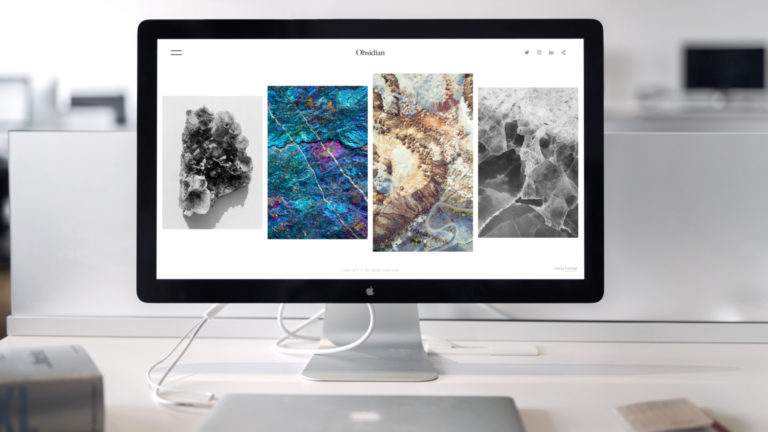 This is the holy grail when it comes to using marketing automation tools. When running a business, your time is limited, and it's essential to focus on the value-generating tasks rather than get bogged down in the nitty-gritty of doing tedious but often necessary repetitive tasks.
This is where an automation tool can provide you and your team the functionality to free up time and help your business scale. Tasks such as; auto-responding to messages, following up on sales emails, invoicing, sending receipts, taking payments, employee scheduling, data analytics, responding to customer inquiries, and more.
An automation platform can accomplish tasks that can save you and your team countless hours and headaches. Automation is not only crucial for efficiency; it can also lead to job satisfaction. The more boring, repetitive tasks you can eliminate from the workplace, the more you can allow your employees to focus on being creative and providing more value to the business.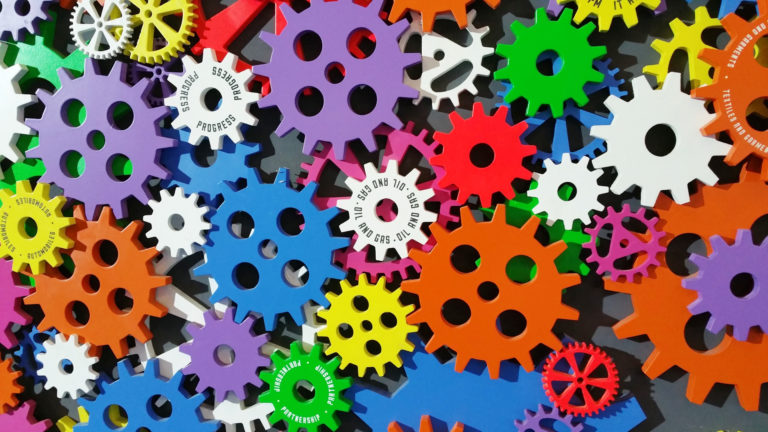 Linking tasks that can be automated is such a mouthwatering yet highly plausible concept
Inbound marketing is the process of putting together enough information and content for your customers to find your business. Content includes blogs, articles, social media posts, SEO, events, infographics, informative YouTube videos, and more. The main goal of inbound marketing is to create brand awareness for your business.
While you cannot necessarily install software that will write and post blog articles, you can reach out to organizations to do this for you.
Writing and developing content is a complex process of keyword research, analyzing Search Engine Result Pages (SERPs), and understanding your audience more. Organizations exist to do all this heavy lifting for you to focus on enjoying the benefits that SEO brings.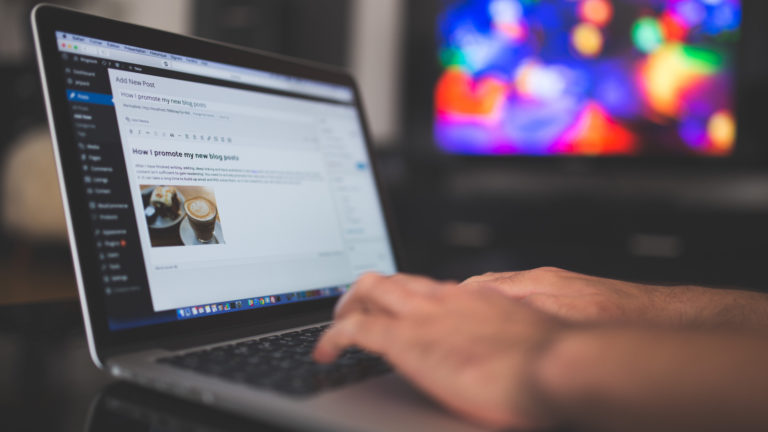 After you've mastered the art of marketing automation and saving yourself bags of time, you'll want to explore the boundaries of where marketing automation software can take you and your business.
Linking tasks that can be automated is such a mouthwatering yet highly plausible concept. 
Some marketing automation tools enable business owners to link a variety of marketing automation software together so that they can sit back and watch their automation unfold.
With such tools, can link your PPC campaign and your Social Media Multi-channel posting software to an A/B testing landing page builder that collects leads into your CRM that then scores and nurtures them while you catch 40 winks.
This is the stuff of dreams. As a business owner, creating an entire automation workflow that can capture leads, nurture, and engage your audience in real-time is a real bonus. At the same time, you can focus on innovation and creativity to scale your business to new heights.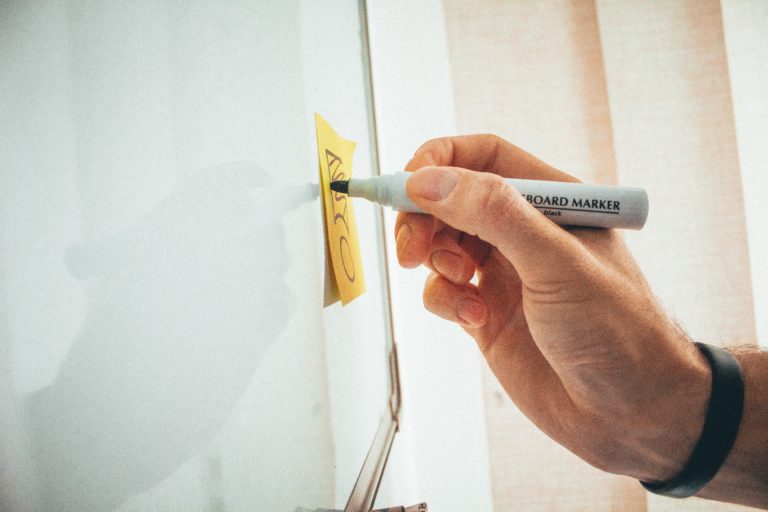 Plezi is the premier platform for automating your marketing activities for B2B specifically. This marketing automation software is known for identifying the right businesses to target for your company, engage with them and accelerate the customer journey.
When we discuss marketing automation, we often refer to B2C. However, there is a whole B2B world out there, and marketing to businesses is a whole other ball game that requires a different marketing strategy and set of automation tools.
B2B customers primarily don't hang out on Social Media, looking for solutions to their business problems.
Consider working with a B2B marketing tool, such as Plezi, if your primary customer is in the business sector. Such unique and personalized functionality often pays for itself and ensures you maximize your ROI.
The Best Marketing Automation Software Alternatives
Marketing automation tools offer a range of benefits that stand to assist any business, regardless of its size.
However, there are many options, and it can be hard to see the forest through the trees. Let's take a look at some of the best marketing automation tools you can start using today….some even have free plans.
Procampaign is the place to go for a secure customer engagement system. If you're looking for a whole suite of CRM features to elevate your business, then Procampaign has you covered. With features including email marketing, campaign management, and the ability to analyze a whole host of data, you'll be creating automated systems in no time. 
ProCampaign is also repeatedly awarded with the EuroPriSe certificate, to showcase its continued drive to put privacy and security of customer data above all else. Along with maximum security, procampign also comes with one central system in which to launch all your marketing campaigns, a centralized consumer profile across all functions of the platform, and simple APIs for seamless integration across a variety of features.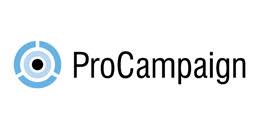 Evalanche is a robust lead management and marketing automation solution that not only qualifies and nurtures leads, but can also integrate automated campaign workflows and generate content marketing strategies developed through buyer personas. Such personalized nurturing campaigns make a massive difference during lead conversion. Evalanche can provide your business, not only with a competitive advantage in that area, but in data management, data protection, and a whole host of comprehensive CRM tools.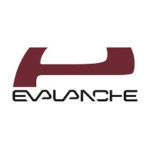 If you're considering making email marketing a central part of your marketing campaigns in the future, then it is seriously worth considering Encharge. Encharge allows you to adapt your messaging depending on a user's behavior on your website. Not only that, but the company is the first marketing automation platform for digital businesses that seamlessly integrates with the apps you use to run your business. With automated flows, Encharge allows you to focus on other revenue-generating activities in your business, while they convert, retain, and onboard customers automatically.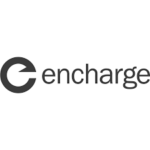 We've mentioned the importance of B2B marketing already in this article, and if that's an industry you work in, then Concep is a business worth taking note of. Concep's user-friendly technology for marketing creates a powerful and impactful B2B marketing platform that helps marketing & sales departments make smarter & data driven decisions. 
Concep provides relationship marketing at its finest – a critical component of B2B along with features such as email marketing, content automation, and data protection bundles.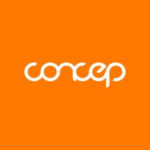 Marketing is a complex skill to master, and any platform that can give you an edge is worth its weight in gold. Lead Champion is such a platform. With the ability to show you which companies visit your website, you are able to adapt your pitches based on real-time information about your prospects. 
Acquire high-quality leads, improve your ROI, collect immediate data and optimize your sales. With the ability to integrate with other marketing tools, Lead Champion is a no-brainer for any company looking to improve its lead generation activities.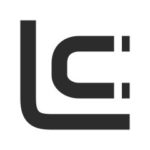 These days, any modern business worth its salt must use marketing automation software to assist in its growth and brand awareness.
However, companies often find it difficult to see clearly available offers on the market. This can be a real challenge depending on organizations and internal skills, often the concern is oriented towards "safeness", and the choice falls on one of the tech leaders.
Finding the right solution adapted to the real needs is the best choice in the medium term, saving you and your team time, and providing vital information on your customers to help advance your business.
European SMEs can offer alternatives, and can even become your trusted partners, particularly when meeting marketing automation requirements. So do not hesitate to contact and challenge these SMEs. 
What have you got to lose?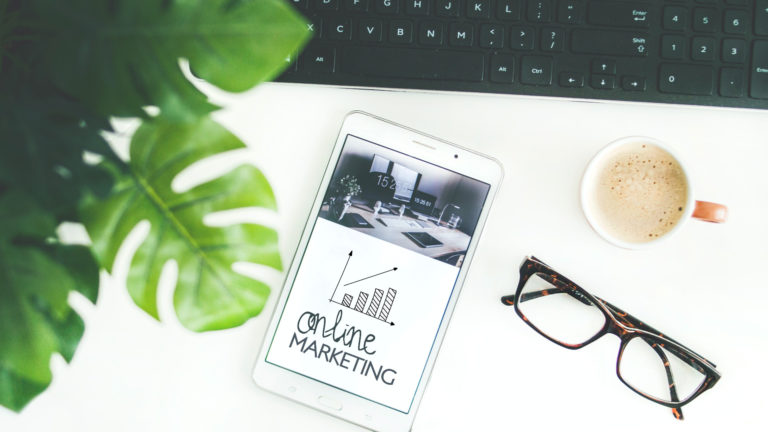 About Kromnix: Based in Paris, Kromnix, a One-Stop Platform of Tech Providers, is reinventing the way Tech Providers communicate on their innovative solutions. Kromnix enhances their visibility on the market, and promote their unique technologies in Europe. For more info: https://kromnix.com.